1981 – 1999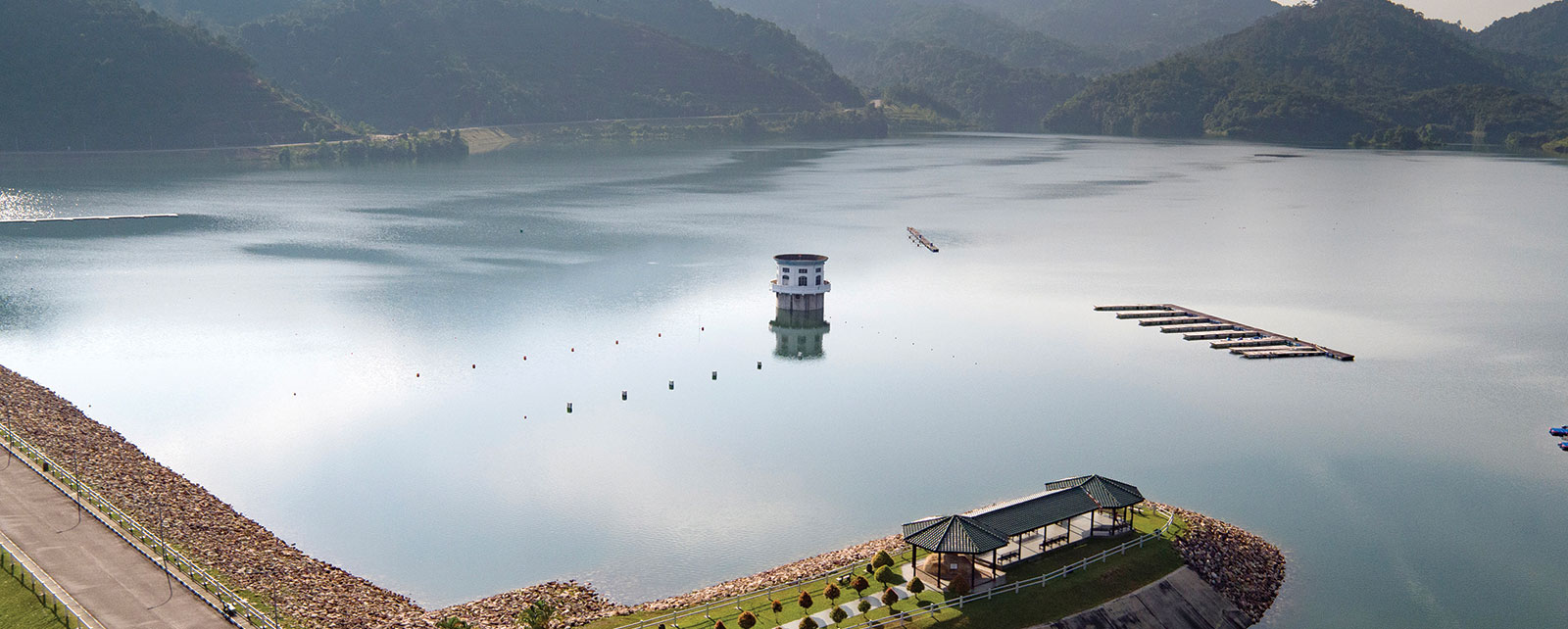 1982

Penang and Kedah signed a Memorandum of Understanding (MoU) to re-align the boundary of two states to the "centre line" of a 30km stretch of Sungai Muda.
Penang also "surrendered" 10.88 hectares of land to Kedah to facilitate the construction of the Muda River Barrage at Rantau Panjang. This barrage was constructed to prevent saline water from flowing upstream to the Lahar Tiang Intake and mitigate flooding in agricultural land in Southern Kedah and Northern Penang.

1985

The Kedah and Penang (Alteration of Boundary) Act 1985 (Act 325) was passed in Parliament and enshrined as an Act in Article 2 of the Federal Constitution of Malaysia. Penang and Kedah also passed state enactments to place the states' boundary along the centre line of the river.
The Mengkuang Dam, with an initial maximum effective storage capacity of 22 billion litres, was officially opened by Penang Tuan Yang Terutama (Governor) Tun Datuk Dr. Haji Awang bin Hassan in Seberang Prai Tengah.

1994
The maximum water treatment capacity of the Sungai Dua WTP upgraded from 136 MLD to 408 MLD.
1995
2nd Penang Twin Submarine Pipelines (2nd PTSP) commissioned to upgrade maximum pumping capacity of treated water from the Sungai Dua WTP to Penang Island from 143 MLD to 393 MLD.
1998
Penang's average water consumption reached 536 MLD. The population of Penang was 1.23 million people and the state's GDP contribution was valued at RM14.4 billion.
1999

The Penang Water Supply Corporation (Perbadanan Bekalan Air Pulau Pinang Sdn Bhd or PBAPP) was corporatised to replace PBA, under the chairmanship of Tan Sri Dr. Koh Tsu Koon, the 3rd Chief Minister of Penang. This marked the 1st of 3 cornerstones in an overall Penang water supply transformation plan: the creation of a holistic, financially independent, result-driven and accountable water supply organisation to serve Penang that will prioritise the interests of the people and the state above all else.
The Teluk Bahang Dam was officially opened by Tun Abdullah bin Ahmad Badawi, the 5th Prime Minister of Malaysia, who was then serving as Deputy Prime Minister. With a maximum effective capacity is 18.24 billion litres, this dam was commissioned to serve the tourist belt areas of Teluk Bahang and Batu Ferringhi and surrounding areas.
The maximum water treatment capacity of the Sungai Dua WTP was upgraded from 408 MLD to 772 MLD, to ensure that Penang's water treatment reserve stayed ahead of water demand.