AQUA SAVE PROGRAMME
The Aqua Save programmme is an initiative of the Perbadanan Bekalan Air Pulau Pinang Sdn. Bhd. (PBAPP) in collaboration with the Penang State Government to award industries and organisations which are committed in water conservation activities. The programme was launched in 2009/
This programme is set up to inspire and encourage Penangites to conserve Penang's scarce water resources and contribute towards Penang's water sustainability. lt is a comprehensive initiative to reduce water use.The scheme is implemented through certification that recognises the water efficiency of an organisation.
Organisations who participate in the programme will be evaluated on the amount of water savings achieved; initiatives and efforts related to water conservation, innovation and cost-effectiveness of technologies used, policies, procedures and activities, and commitment to conservation.
Successful participants will receive a certificate and will be given the right to use the "Aqua Save" logo in their own publicity material to show that they are a water-friendly organisation. They will also be given recognition and publicity by the State Government and organisations that manage to sustain their efforts and have been awarded with the certificate for two (2) consecutive years will be recognised with a special incentive/reward upon the renewal of their certification with PBAPP.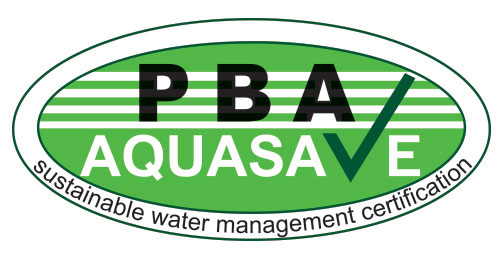 GREEN PINANG AWARDS 2019
18 "green" schools and 6 organisations received cash incentives totalling RM19,750 from Perbadanan Bekalan Air Pulau Pinang Sdn Bhd (PBAPP) for their water conservation efforts in 2019. The recipients were participants in PBAPP's "Penang Green School Aqua Save Programme" and the "Aqua Save" water conservation initiative, implemented in collaboration with the Penang State Government and the Penang Green Council (PGC).
The 18 "green schools" received cash incentives totalling RM14,250.00 had adopted the "Aqua Save" programme as part of their criteria for assessment in the PGC's "Penang Green School Awards" 2019.
6 organisations who received cash incentives totalling RM5,500 were organisations which had successfully renewed their two-year "Aqua Save" certificates with PBAPP. In 2019, 18 other organisations also received new "Aqua Save" certifications.